We are specialized in the reform and new construction of hotel as house projects, all across the country.

Our function is carry through on time any project and its costs meeting the property's objectives
SOTDQ 2009 SL (ST_Q) founded in 2009 by Javier Méliz, Technical Architect and Master in Project Management, it is a reform management company and also specialized in renovation and new construction of hotels as homes, all across the country.
We have the technical capacity and practice with qualified staff to carry out any construction project no matter how big or complexity has.
Each project and each client have their idiosyncrasy, so we are capable to adapt ourselves to each circumstance understanding the economic and time needs to get the wanted result.
That is why it is so important to know how to listen every participant of the project to achieve the desired goals.
Javier Méliz
Project Manager – Technical Architec
PROFESSIONAL ACTIVITY
His professional activity is divided between the work execution director as coordination and project direction.
After finishing his studies, he worked at different companies always linked to direction and management of renovation projects.
XAME S.A., Builder
COLOMER MELIZ I ASSOCIATS, Projects
EMP SL, Builder
EGARA PRIMA, Real Estate Developer
OOHTEL, Hotel Project Management
CMV ARQUITECTS, Projects, Direction and Hotel Project Management
SOTDQ 2009 SL
ACADEMIC CURRICULUM
Since 1987 Technical Architect, col. Num 6721 in Barcelona's College. University studies at UPC of Barcelona.
1989 Acreditation for the issuance of "Test Habitatge" by Col·legi d'Aparelladors i Arquitectes Tècnics de Barcelona.
1990-92 Master in "Edificación". UPC de Barcelona. Dir. Roberto Guerra Fontana.
1991 Training Seminar about "Control de Calidad". Fundación Narcís Monturiol, Sitges.
1991 Training Seminar about "Control de Calidad". UPC de Barcelona.
1992 Journeys about "Control de Calidad". Col·legi d'Aparelladors i Arquitectes Tècnics de Barcelona, CONSTRUMAT.
1995 Training Seminar about CAD 3D + AME2. Escuelas Profesionales Salesianas de Sarrià.
1996-97 Master in "Eco auditorias y Planificación Medioambiental". Instituto de Investigaciones Ecológicas. Málaga.
2002-03 Master "Project Management en Edificación y Urbanismo". UPC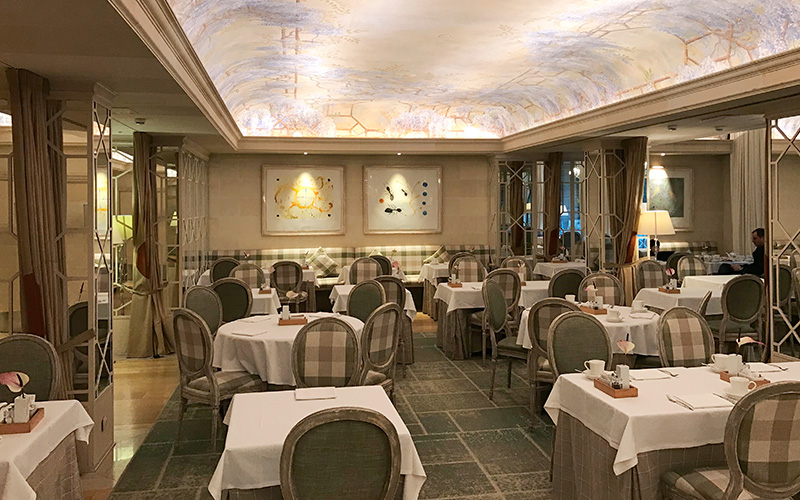 Majestic Hotel
Renovation restaurant SOLC at Hotel Majestic.
Fernando Poo
Multi-familiar building with 11 homes and garage in basement.
San Francesc Hotel
Complete renovation of an old palace in Palma de Mallorca.